How to Quit Smoking Even If You Don't Like To Stop
The topic about smoking is a very popular subject for many people. It is something that should not be taken for granted. Since it has something to do with health, it is a paramount consideration for people who supports the achievement of good health every day.
Nowadays, there are people who are still struggling to stop smoking. No wonder the question on how to quit smoking is well-known in the health industry. The idea of ending a bad habit is even unthinkable for those who are already addicted to it.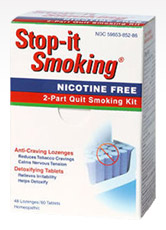 So how do we help people who want to be totally free from the said smoking habit? Wherever you are and whatever you're doing to finally quit smoking, these recommendations are perfect for you.
Look Up To Others for Inspiration
One of the best ways to be successful in quitting smoking is to find people who did it and be inspired because of them. Their example is truly valuable to you.
In order to do this, don't hesitate to check online. May it be through social media, blogs and forums, find time to connect with these people and learn from them.
Don't Let Yourself to Be Tempted
Avoid staying in places where there are smokers. If you do so, you will not be tempted to join them even if you have already started quitting the habit.
In addition, do not buy even a single pack for another smoker. In most cases, you will be tempted to light one cigarette if you will do it. It will then be a start of another addiction that is even difficult to stop. Once you started quitting, be sure to completely finish it that you will no longer think about smoking again. Lastly, don't forget to reward yourself for every successful attempt every day.
---